S2S4E
S2S4E is a three-year H2020 European project conducting research on climate services for clean energy, led by BSC. An operational Decision Support Tool (DST) was co-developed together with stakeholders from the energy sector. The DST integrates for the first time sub-seasonal to seasonal (S2S) climate predictions for renewable energy production and electricity demand.
Duration: December 2017 - December 2020
Our work in this project
Climate research - In S2S4E, our team researched the value of S2S forecasts for energy. Eight case studies of unexpected extreme events in the past that were important for the energy sector were identified and studied, such as the cold spell in Europe in the winter 2018, which caused a spike in power demand for heating.
User engagement and coproduction - We co-developed the DST with energy stakeholders to provide S2S forecasts for the expected electricity demand and power generation from solar panels, wind turbines and hydropower plants.
Visualisation / Operationalisation - Our multidisciplinary team (covering climate science, design, user experience, and cognitive psychology expertise) worked to ensure the functionality and easy-to-understand visualisation used in the tool to meet the user needs identified in the project.
Impact evaluation - The team also worked closely with the energy sector users to understand how S2S forecasts can help manage risk and what is the potential impact of climate services. The results have been used to provide guidance for climate services development.
Bringing knowledge to society - Our dissemination and communication team ensured that the project research reached a wider audience, including policymakers, by organising regular webinars and events, participating in energy-related conferences, and producing monthly forecast outlooks, weekly updates on temperature extremes and regular articles on project news.
Why is this work relevant?
The transition to renewable energy is key for reaching the emission goals and achieving carbon neutrality. However, renewable energy generation and operational planning are strongly affected by weather and climate conditions. S2S forecasts can help anticipate the expected conditions (e.g. temperature, precipitation, solar radiation) and extreme weather events in the following weeks or months. These forecasts thus allow the energy sector to prepare according to the expected electricity demand and production, facilitating the integration of renewables into the energy mix.
Highlights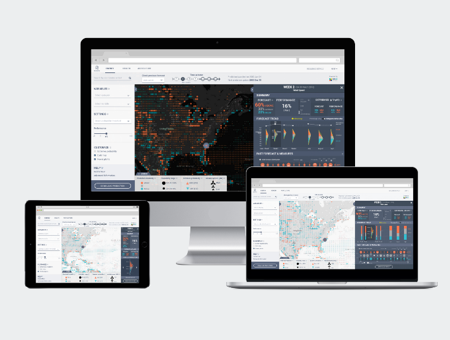 S2S4E Decision Support Tool
A tool co-designed with users from the energy sector, integrating for the first time sub-seasonal to seasonal climate predictions with renewable energy production and electricity demand.
EXPLORE   >
Temperature extremes
Weekly outlook on the forecasts for the following 4 weeks, helping users anticipate temperature extremes in the summer and winter.
EXPLORE   >
S2S4E webinar series
A series of webinars presenting forecasts for each season, analysing the accuracy and performance of previous outlook forecasts, and discussing climate services for energy.
EXPLORE   >